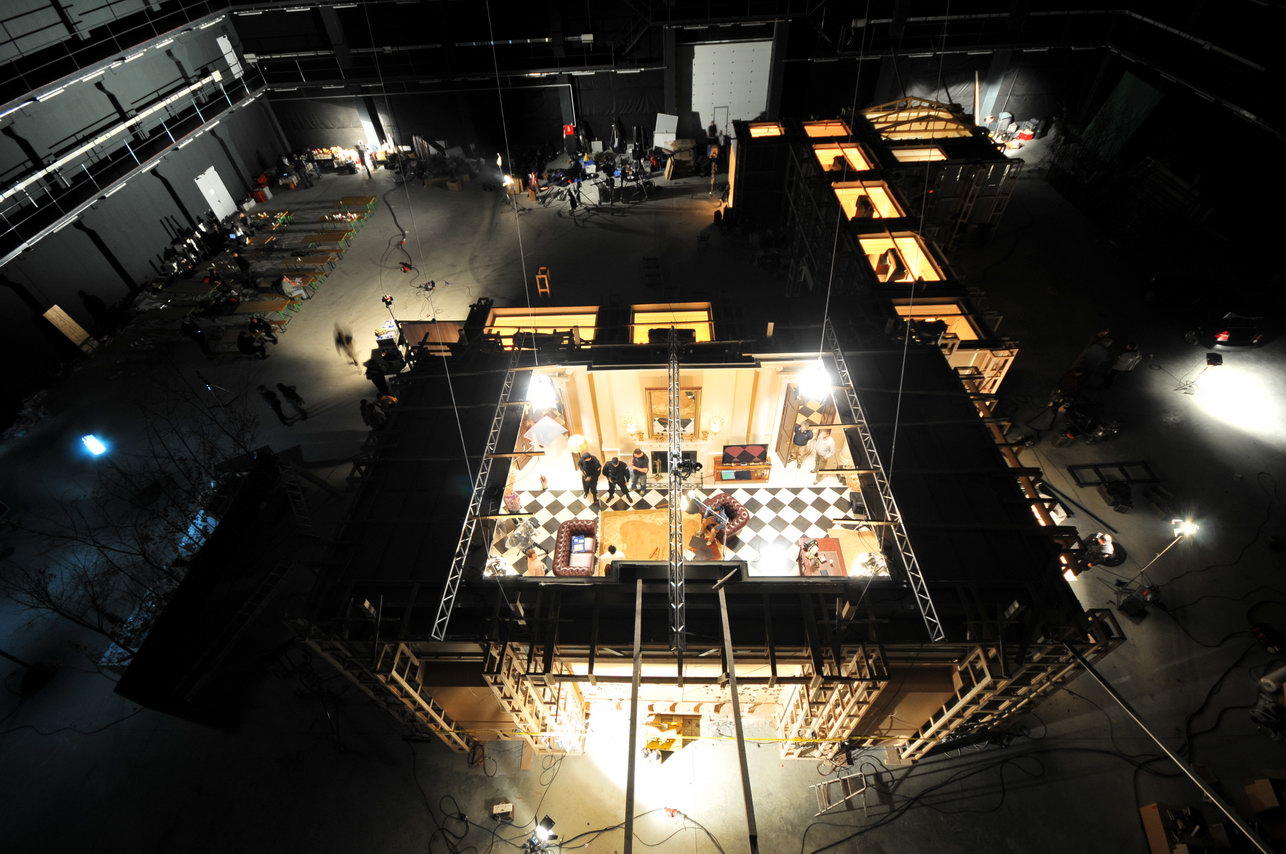 The introduction of 25% cash rebate for film has been crucial game change of the decade for Serbian film industry. The programme has benefited over 100 projects since the launch in 2016 and it success is continuing with Serbian Government determination to support creative industries.
Since 65 projects benefitted from Serbian cash rebate programme in 2018, almost double the number to 2017, the Ministry of Economy has decided to continue incentivising projects in the upcoming year with additional 100 million RSD. This makes the total budget available in 2019 go up to €7,5 million ($8,6 million). Simultaneously the increase in the national funding for domestic and co-productions under the Ministry of Culture and Film Center Serbia to €9 million, represents significant investment in two very strong mechanisms for the film production and audiovisual sector in Serbia.
The extremely active year has seen the total of 11 feature films including "The White Crow" directed by Ralph Fiennes, "Anna" by Luc Besson and "Intrigo: Death of an Autor" by Daniel Alfredson, creator of Millennium Trilogy. The numbers show that total value of production spend in Serbia due to incentives amounts to €35,3 million.
Serbia is also one of handful countries in the world to offer cash rebate to advertising and special purpose projects. In previous year it was applied to 40 projects. Those that top the value are campaigns for X-BOX Game Pass and Penny retail chain which demonstrated strong creative and production support by Serbian advertising and service companies.
Due to the no visa regime introduced for India and China, Serbia is being rediscovered by these two big markets. "Belgrade Escape" was the first Chinese feature to benefit from incentives and returning Indian productions that shot 3 films including award-winning director Mani Ratnam, "Crimson Red Sky" and rising star Vicky Kaushal in "URI: Surgical Strike". All mayor film centers in Mumbai, Chennai and Bangalore experienced shooting in Serbia with over 100 shooting days in the past 12 months.
Locations juiced up with local talents and growing film infrastructure, Serbia has demonstrated the ability to double the face of almost every European capital city through its many incarnations on screen. Globally, filmmakers are showing interest in brutalist, dystopian locations like the New Belgrade. The (in)famous "blocks" are inevitable checkpoint on any filmmakers scouting list. And for whatever you can't find in real locations Serbian production designers are ready to build in studio or digitally create in the well-established visual effects and CG industry.
With announcements of € 50 million investment in Avala Studios Serbia is making its way to more competitive infrastructure and services to other countries in Balkans and Southern Europe.
Serbia Film Commission continues to follow its mission, for further questions how to access incentives meet us at the upcoming Berlin Film Festival.