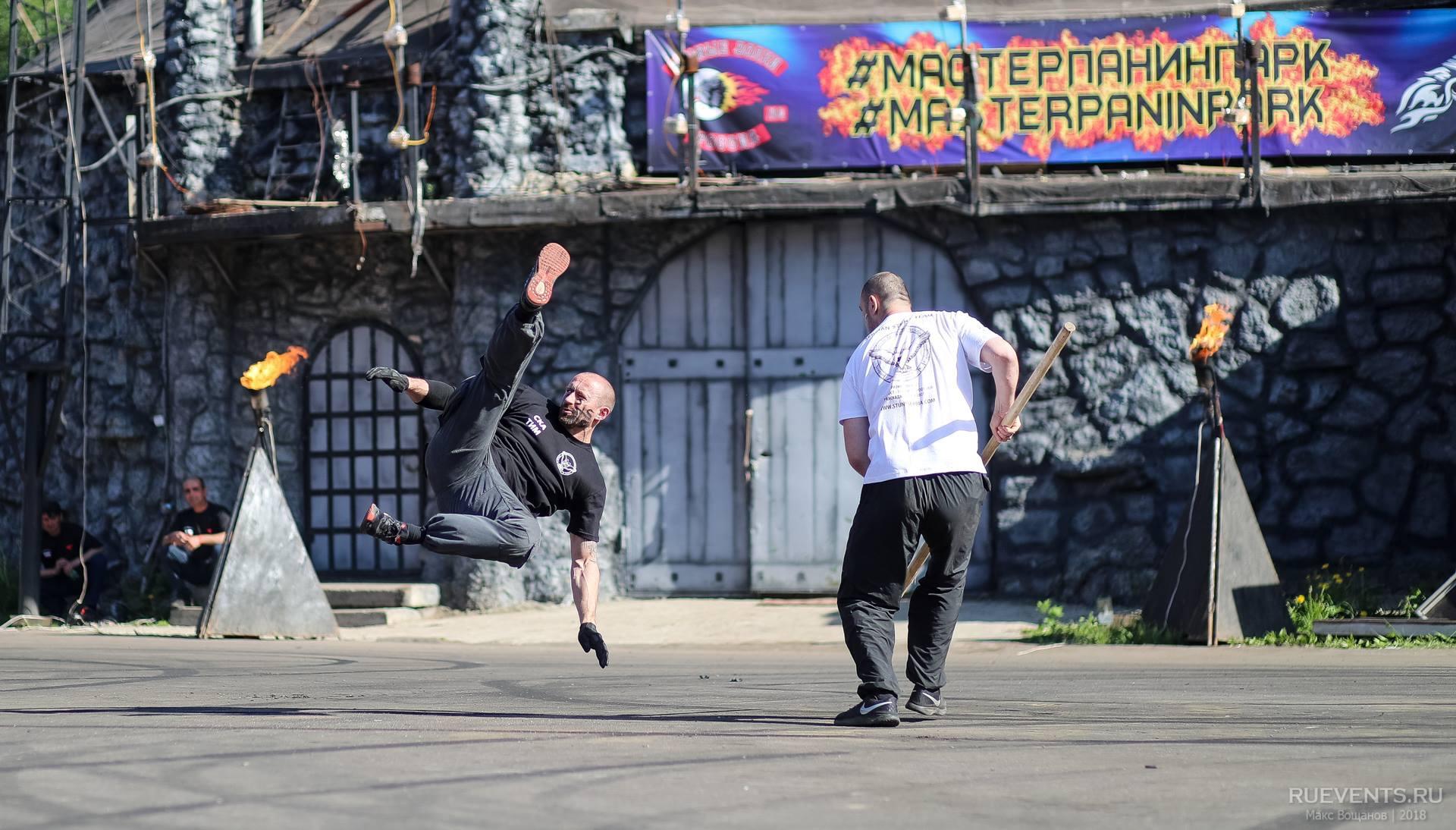 June 5th – Serbia Stuntmen Agency (SKA) took part in the European Open Championship for Stuntmen in Moscow, organized by The International Stunt Academy. In addition to European countries, the Championship was attended by representatives of China, Colombia and Iran, which our stuntmen have already worked with. After winning first place in Russia, four years ago, this year our SKA team won two gold medals in disciplines – Group Burning with Explosion and Martial Arts, which put them in the second place of general standing. The championing team was led by Slaviša Ivanović, stunt coordinator and founder of SKA, stuntmen Dalibor Kostić and Borislav Bogodavac and stunt safety & rigger Milan Alavanja. On this occasion, Serbian most prominent  stuntman Slaviša Ivanović received special academic title by the International Stunt Academy. The same title was also awarded to Jackie Chan, Dolph Lundgren, Steven Seagal , Mark Dacascos, Arnold Schwarzenegger, which puts Serbian stuntmen in the top league of the world.
The list of projects Slaviša participated as a stunt and coordinated as choreographer of stunt-fighting includes over 100 domestic and international projects. In the last two years solely the forty members of SKA team have been involved in 24 projects, whose world premiers are just expecting – "Anna", directed by Luc Besson, remake of "Papillon" by director Michael Noer, as well as the "Intrigo" trilogy of the celebrated Swedish director of Scandinavian noir Daniel Alfredson.
SKA team became irreplaceable part of international projects shooting in Serbia, whether it is US, European or Indian action sequence required. In portfolio of projects that Slavisa Ivanović holds under his stunt belt you will find A list names of Serbian and international film, such as Kevin Costner, Pierce Brosnan, John Cusack, Gerard Butler, Ralph Fiennes, Monica Bellucci, Salma Hayek, Franco Nero, Paz Vega, Olga Kurylenko and many others.