SERBIA FILM COMMISSION BRINGS TO BELGRADE MOVIE MAGIC BUDGETING AND SCHEDULING COURSE
When: 26th – 29th September 2016. 
Where: Serbia Film Commission, Vlajkoviceva 18, Belgrade, Serbia 
Lecturer: Rebecca Knapp
Working language: English. Number of participants limited.
*Please test your personal laptops with installed Movie Magic software prior to training! Compatible versions: Scheduling 6 and Budgeting 6 and 7
Budgeting and Scheduling is a crucial part of the filmmaking process, both for raising the money and for managing your shoot. This course is designed to guide you through the process, so that you get it right and you don't run out of money and time. The course is combining lecture, practical demonstrations, group tutorials and one-to-one tuition, incorporating valuable advice from an international producer's point of view.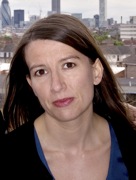 Rebecca Knapp is an award-winning producer who has worked in film and television production on programmes ranging from drama to documentary to entertainment for over ten years, working across Europe, Africa, Canada and the USA through her production company Braveheart Films. Rebecca has been lecturing in film production for past ten years, most recently at Met Film School MA studies, on subjects such as business and financial planning, budgeting and scheduling, international coproduction, short and feature film production, contracts and negotiations, setting up and running a production company, pitching, writing a successful funding application and film marketing.
Who Should Attend
Learning freelancers with a specific interest in Scheduling & Budgeting a project – Second/Third Assistant Directors wanting to move up to First Assistant Directors, Production Co-ordinators looking to move up to Production Managers, First Assistant Directors/Production Managers/Line Producers/Producers looking to further their skills and increase their employability
Filmmakers – Anyone who is thinking of producing a feature film
Emerging filmmakers – Directors and Producers looking to further their skill
Outcomes
Ability to schedule a film using basic techniques, import a script from final draft into MM Scheduling, in-putting data into Movie Magic Scheduling, and schedule a film using all this skills in Movie Magic Scheduling.
Ability to budget a film using basic techniques, in-putting data into Movie Magic Budgeting and budget a film using all this skills in Movie Magic Budgeting
Course Objectives
By the end of the course the participant will be able to schedule and budget a project for both raising film finance and to efficiently manage the shoot.
DON'T MISS THE OPPORTUNITY TO APPLY
Deadline: September 17th, 2016
Regular price:
4 day course 26-29.09. 520 eur + VAT
Scheduling 26-27.09. 310 eur + VAT
Budgeting 28-29.09 350 eur + VAT
SFC members price:
4 day course 26-29.09 460 eur + VAT
Scheduling 26-27.09.  250 eur + VAT
Budgeting 28-29.09. 290 eur + VAT
Registration and additional assistance – info@filminserbia.com or +381 11 3230581