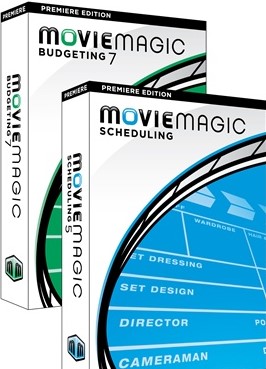 Serbia film commission starts new edition of trainings called Film Skills Academy with its most popular course – Movie Magic Scheduling and Budgeting. Both, budgeting and scheduling are crucial part of the filmmaking process, both for raising the money and for managing your shoot.
When:
May 21st – May 22nd, Movie Magic Scheduling.
May 24th – May 25th, Movie Magic Budgeting
Where: ICT HUB, Kralja Milana 10, Belgrade
Lecturer: Brian Donovan
Working language: English. Number of participants limited.
*Please test your personal laptops with installed Movie Magic software prior to training! Compatible versions: Scheduling 6 and Budgeting 6 and 7.
This course is designed to guide you through the process, so that you get it right and you don't run out of money and time. In addition to getting acquainted with the software, the course includes practical demonstrations, work in small teams and individual guidance. Important information and skills that you will get during the course are directed not only to make Movie Magic everyday tool in your job, but also to help you see and plan budgets from the perspective of various international projects.
What you will learn:
To schedule and budget a project for both raising film finance and to efficiently manage the shoot.
To schedule a film using basic techniques, import a script from Final draft into MM Scheduling, in-putting data into Movie Magic Scheduling, and schedule a film using all this skills in Movie Magic Scheduling.
To budget a film using basic techniques, in-putting data into Movie Magic Budgeting and budget a film using all this skills in Movie Magic Budgeting. Understanding the terminology.
To apply film incentives in your budget planning and compare different jurisdictions.
Detailed agenda is available here.
Who is this course for:
Junior producers and production managers who what to advance their skills of budgeting and planning
Assistant Directors
Freelancers in the production sector who have the ambition to improve their knowledge and skills.
Film School Graduates
Course goals:
By the end of this training participants will be trained to use all the techniques and tools of the Movie Magic Budgeting and Scheduling software, which will enable them to work efficiently and precisely, as well as control over the recording process itself.
 Brian Donovan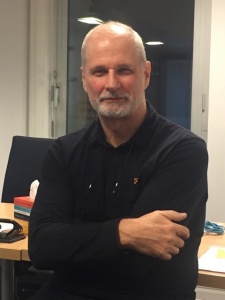 As a Line Producer and UPM, Brian has experience of a wide range of budget levels from TV and low budget features up to and including US major features both at home and abroad. His career has covered a wide range of the grades represented by the Production Guild having worked as Location Manager, Assistant Director, UPM, and Line Producer. Recently, he has worked as UPM on Pan, King Arthur: Legend of the Sword, and Allied.
He is committed to training and skills development and regularly teaches on both long and short training courses. Brian is a member of the Board and also the Membership Committee of the Production Guild.
REGISTRATION:
To attend trainig please submit your registration through THIS LINK
Deadline: May 16th 2018
Registration fee:
MM Scheduling – 100,00 EUR
MM Budgeting – 100,00 EUR
MM Scheduling & Budgeting – 150,00 EUR
For all additional information contact us by email trening@filminserbia.com or call 00 381 11 4059961.
This project is supported by UNDP.