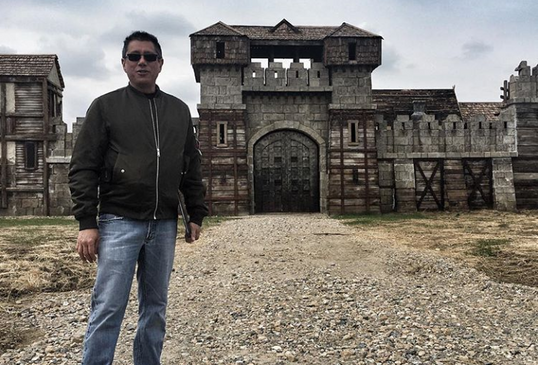 January 25, 2022
Serbia's reputation for sci-fi and fantasy is expanding with the new series The Ark. Devlin is writing the series, with him and Jonathan Glassner serving as co-showrunners and executive producers. The pair also worked together on the fantasy series "The Outpost" as executive producers. The show become a staple project for Serbian locations, onboarding local cast and creative team to deliver three seasons.
The series is set to shoot entirely in Serbia and takes place 100 years in the future when planetary colonization missions have begun as a necessity to help secure the survival of the human race. The first of these missions on a spacecraft known as Ark One encounters a catastrophic event causing massive destruction and loss of life. With more than a year left to go before reaching their target planet, a lack of life-sustaining supplies and loss of leadership, the remaining crew must become the best versions of themselves to stay on course and survive.
Devlin executive produces via Electric Entertainment along with Marc Roskin and Rachel Olschan-Wilson. Jonathan English of Balkanic Media will be in charge of production in Serbia scheduled to begin in March at PFI Studios. Syfy has confirmed the order of first season with 12 episodes.
"We are delighted by the announcement which continues the production partnership between Electric Entertainment and Balkanic Media. The Ark will be the first Sci-Fi show to be produced in Serbia and it's fantastic recognition for all the Serbian filmmakers and facilities, who will be part of this exciting new production. We are also thrilled to be bringing this new show to PFI Studios which has been home to The Outpost series and many of our other productions." said Jonathan English of Balkanic Media.
After most recent Leverage: Redemption, The Ark will be fifth project completed in Serbia in partnership with Balkanic Media.