Desctription
Savski Venac, Beograd – The municipality is located on the right shore of the river Sava, between Sava on the west and north-west, Topčiderska reka on the south-west, and Vračar Plateau on the east. It covers an area of 15.8km². It is one of the oldest municipalities and a traffic, tourist, and business centre of Belgrade.
The sites of tourist and geographical interest in the territory of this municipality include: Savamala and river shore area, Dedinje, Topčider, the Sava River, The 4th of July Museum, the 25th of May Museum, the African Arts Museum.
Dominant type of architecture is classical urban architecture, with areas of residential blocks and individual houses (Dedinje).
Geographical position Savski Venac, Beograd
GPS: 44°41′N 20°24′E
Population: 38 660
Distance from airport: 17km
Distance from the Capital: this is a municipality that is a constituent part of the Capital
Access to roads: Beograd-Zagreb and Beograd-Niš motorways
Contact
Contact person: Ana Čarapina
Department: Biznis centar opštine Savski venac
Address: Kneza Miloša 47
Phone: +381 62 771566
Email: office@bc47.rs, anacarapina@yahoo.com
Film Location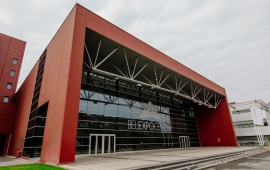 Go to Savski Venac, Beograd locations gallery