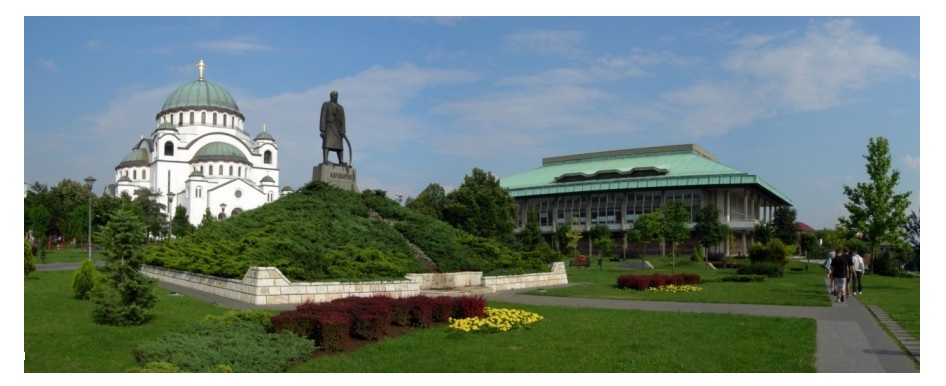 Description
Belgrade is territorially and administratively divided into 16 central city municipalities. The smallest central city municipality is Vračar municipality. It stretches on the area of about 3km2 that is bordered by the following streets: Bulevar Kralja Aleksandra, Kneza Miloša, Masarikova, Kralja Milana, Trg Slavija, Bulevar oslobođenja, Gospodara Vučića , Vojislava Ilića, Žička, and Vojvode Šupljikca. Because of its strictly urban character and central position in the city, the territory of Vračar municipality features a lack of green surfaces in public spaces. Larger green surfaces are found in the parks: Karađorđev park, plateau in front of the Church of St. Sava, and Čuburski park.
The sites of tourist and geographical interest in the territory of the municipality include the Church of St. Sava, the National Library, the Nikola Tesla Museum, the Natural History Museum, the Beogradsko dramsko Theatre, DADOV and Teatar levo Amateur Theatres, Tuckwood Cineplex cinema, Kalenić green market, Cvetni trg, Trg Slavija, Karađorđev park, Crkva uznesenja blažene Device Marije (Church of the Assumption of the Blessed Virgin Mary), Svetosavska crkva (Church of St. Sava).
Vračar municipality established "Vračar" recreational-educational centre which is the managing company for "Šuplja stena" children's holiday camp on Avala with a health spa and most beautiful nature in the immediate vicinity of Belgrade, offering both to children and adults a possibility to come for a day or for longer and stay in newly-refurbished facilities.
Dominant architectural style is the residential architecture of 1960s, 1970s, and 1980s, and villas built before the WWII, in the 1930s.
The projects filmed in the location within this municipality in past five years:
♦   Koriolan (Coriolanus),
♦   Beogradski fantom (The Phantom of Belgrade),
♦    Žućko, priča o Radivoju Koraću (Žućko, a Story of Radivoje Korać), directed by Gordan Matić
Many series and films were made in a number of Vračar pre-war houses and apartments.
Useful addresses
♦    City Municipality of Vračar, Department for Construction and Communal Affairs, Ms Asja Muslibegović, Head of Dept., Tel. +381 11 3081 526
♦    MoI of the Municipality of Vračar, Radoslava Grujića 14, Tel.: +381 11 3441 869
Geographical position
GPS: 44.79 °, 20.46°
Population: 55 463
Distance from the airport: 17.2km
Distance from the Capital: Central Municipality of the City of Belgrade
Access to roads: Ibarska magistrala, Beograd-Niš Motorway, Zrenjaninski put, Beograd-Novi Sad-Subotica Motorway
Contact
Contact person: Irena Lakobrija
Department: Služba za skupštinske poslove
Address: Njegoševa 77
Phone: +381 3081 505, +381 69 8851 009
Email: i.lakobrija@yahoo.com
Film Location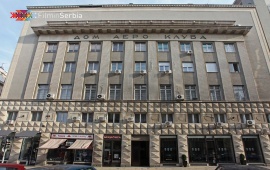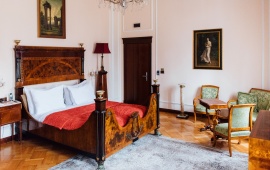 Go to Vračar, Belgrade locations gallery