"The Tenor – Lirico Spinto" first Korean film to be shot in Serbia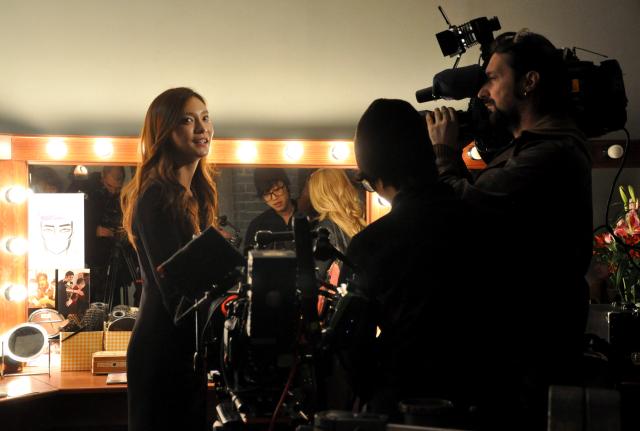 Serbia Film Commission organised a visit for journalists to the film set of the first Korean film production shooting in Serbia. The film is a true story of one of the most famous Korean opera singer Bae Jae Chul called Lirico Spinto for his peculiar voice, who at the peak of his career sufered from tiroid cancer and lost his voice in 2005. The story is set in Korea and Japan where he went for treatment and recuperated his voice.
Locations in Serbia are doubling for German where he spent golden age of his career. Locations that were used to depict city of Saarbrucken are Serbian Parliament building, White Palace, KUD Lola and Belgrade borough of Zemun.
The filming started in mid January. The Korean of crew 48 members was shooting for 3 weeks, and the whole production should be finished by end of April. The premiere is planned for the Venice Film Festival.
This is the first opera movie in booming Korean film production, and music for the movie was also completely done in Serbia last year. The orchestra of 60 philharmonic musicians and sound designers did the complete orchestration and choirs. Serbian actors Natasa Tapuskovic and Dragan Micanovic are also playing the leading roles of young opera diva and Jae Chul's manager.
Production: More In Group, Korea/Japan
Director: Sang Man KIM
Cast:
Yoo Ji Tae – Bae Jae Chul
Cha Ye-Ryun – Bae Jae Chul's wife
Nataša Tapušković – Melina, opera singer
Dragan Mićanović – Peka