Description
Pirot is located in the valley of southeast Serbia and is the headquarters of Pirot District, an area of 1.235m², which includes four municipalities. Surrounded with the Stara Mountain and its highest peak Midzor 2.169 m² in the North-Northeast and Vlaska mountain(1442 m) and Suva mountain (1809 m) in the southern parts with the northwest of Pirot basin surrounded by lower lands of Svrljiske mountain(1334 m).  River Nisava runs through Pirot dividing it into two parts- Tijabara on the  right bank of Nisava and Pazar on the left  bank.
Proximity of the border with Bulgaria, as well as major cities such as Nis and Sofia, added to this area of great economic, tourism and cultural value. Area passes part of highway E-75 that runs from Nis to the Bulgarian border. The highway E-80, part of Corridor X and its arm C, connects Central and Western Europe to Asia which is why it is also called "The Gate of the east and west gates." The main road M-9 also passes through the Pirot – Babusnica and connects it with Leskovac (on the travel route E-75) as well as railroad Belgrade – Sofia – Istanbul. The area's position is influenced by many motives and  the diversity of tourist facilities, as well as their different territorial arrangement. 
The sites of tourist and geographical interest in the territory of this municipality: Museum Ponisavla (Risa's house), Serbian medieval tower Momcilo town, Lake Zavoj, Greek military cemetery from First World War,  numerous churches and monasteries including Congregational Church and Church of the Nativity, Poganovo, Monastery of St. Mother of Christ (Sukovo).
The projects filmed in the location within this municipality in past five years:
♦  2016 – Vrati se, Zone
Useful addresses
Tourism organisation of Pirot, www.topirot.rs, email: top010@open.telekom.rs
Local Economic Development office, www.ledo.pirot.rs, email:ledo@pirot.rs
Marija Djosic, head of LEDO
Geographical position
GPS: 43˚09'07'' north latitude and 22˚35'06'' east longitude
Population: 58 000
Distance from the airport: 70km to Nis Airport and 80km to Sofia Airport
Distance from the Capital: 310km
Access to roads and regional road: M-9, E-80, E-75, Corridor X
Contact
Contact person: Jovana Tončić
Department: Local Economic Development Office 
Address: Branka Radičevića 10, 18300 Pirot
Phone: +381 10 551 232
Email: jovana.toncic@pirot.rs
Film Location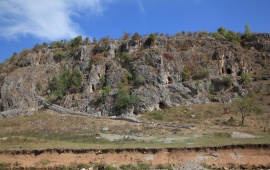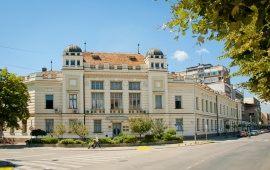 Go to Pirot locations gallery