Description
The town of Smederevo covers an undulant lowland area edging the Panonia Basin at the far north-east of Šumadija. The territory of the town belongs to Morava region and stretches immediately next to the place where Velika Morava joins the Danube. The tourist sites include Jugovo with its thermal waters, Drugovačka and Šalinačka lakes and Smederevska river island. The height above sea level is 70-200m, climate is continental.
The sites of tourist and geographical interest in the territory of this municipality include Smederevo Forest, Vila Obrenović (the home of Obrenovic family), Karađorđev dud (Karadjordje's Mulberry Tree), Smederevska jesen (Smederevo Autumn), Tvrđava teatar (Forest Theatre), Putevi vina (Wine Routes), Šalinački lug (Shalina Wood), Smederevsko voće (Smederevo Fruts), the Danube, etc.
Dominant architectural style in the centre of the town is the XIX century Academism with elements of Classicism and Renaissance (the court and grammar school buildings), the Byzantine style with Baroque decorations (the St. George Church), Medieval Architecture (the Fortress). Other parts of Smederevo are built in the spirit of the XX century architecture in the urban area, with the elements of Morava School in rural area.
The projects filmed in the location within this municipality in past five years:
♦  2008 – Čarlston za Ognjenku (The Charleston for Ognjenka – Smederevo Fortress 
♦   April 2011 – RTV Serbia Drama and National Serial Programme – TV film "Albatros" – Vila Obrenović 
♦   October 2012 – "Svetlosti velegrada/Mali Budo" film (the Lights of the Metropolis/Little Budo) – "Maksimus" Riverboat Restaurant
Useful addresses
Smederevo Police, E-mail portparolpusd@mup.gov.rs
Smederevo Traffic Police, +381 26 619 916, Šalinačka BB
Geographical position
GPS: 44˚ 39′, 20˚ 56′
Population: 108 209
Distance from the airport: 60km
Distance from the Capital: 46km
Access to roads: Motorway – 12km, E-75 motorway, M-24 national road and the Danube bridge to Banat, Regional road: R-100,R-109,R-109b,R-214,R-202, Railroad E-85
Contact
Contact person: Zdravka Kovačević-Vasić
Department: Protocol
Address: Omladinska 1, 11300 Smederevo
Phone: +381 26 4621 764
Email: kovacevicvasic.zdravka@smederevo.org.rs
Film Location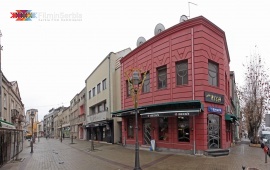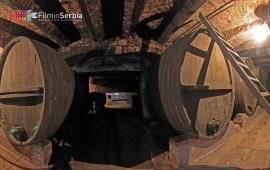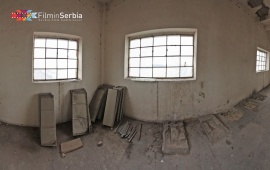 Go to Smederevo locations gallery