Description
The town of Subotica is on the north of the Republic of Serbia, close to the border with the Republic of Hungary. Average height above sea level of Subotica is 114m, 40m above the level of Tisa and Kanjiža rivers, and 32m above the level of the Danube near Baja.
Significant sites of tourist and geographical interest in the territory of this municipality include Palić and Ludaš lakes, wild reedy lake shores, and highly urban tourist area built in the style of Medieval spas.
Palić ZOO Garden – once the largest and the most beautiful zoo garden in SFRY, the institution with the largest number of IPA projects in the town, offers a formidable experience. The garden has been modernized and voliers have been made more comfortable for their residents. The virgin forest of Selevenje is the remnant of once immense forest, a most wonderful and peaceful atmosphere of ancient trees. Arable land and vineyards prevail on the outskirts of the town.
Dominant type of architecture in the town is Hungarian Secession in the centre of the town, and residential houses of Vojvodina type interspersed with residential blocks.
The projects filmed in the location within this municipality in past five years:
♦  The Blum Brothers,
♦  Pljačka trećeg rajha (The Third Reich Loot)
Geographical position
GPS :46 05' 55'' 19 39' 47''
Population: 140 358
Distance from the airport: 165km
Distance from the Capital: 184km
Access to roads: Motorway (Corridor X) – A connection to E-75 is in the vicinity of the Town
Contact
Contact person: Laslo Horvat
Department: Protocol 
Address: Trg slobode 1, Subotica, 24 000
Phone: +381 24 551 219
Email: protokol@subotica.rs 
Film Location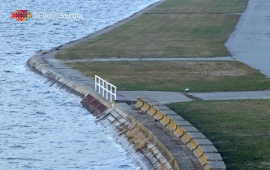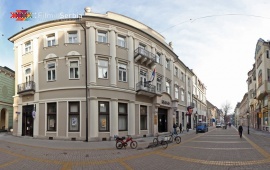 Go to Subotica locations gallery