Description
The town of Valjevo is the administrative, cultural, and business centre of the Kolubara County. Valjevo has a population of about 90 thousand, two thirds of which live in urban area. The town grew on the benches of Kolubara, in a valley wreathed with Valjevo mountains. The climate in the entire area is moderate continental.
The town lies in a valley and on one side it opens to Kolubara lowland stretching towards Belgrade. It is surrounded with a range of mountains that are famous for their beauty and diversity. About 30% of the territory is covered with forests in which beech and coniferous trees predominate, while pastures, meadows, and orchards abound. When it comes to water potential, Valjevo is noted for the fact that besides Kolubara river, river Gradac also flows across its territory. It is a river renowned for its beauty and cleanliness that are encased in a resplendent gorge. In the vicinity of Valjevo there are several small lakes and "Rovni" accumulation lake which is only 12km far from the town is soon to be activated.
Valjevo and its surroundings enjoy significant tourist potential, primarily when it comes to spa tourism, as well as recreational, religious, or adventure tourism. We would like to particularly draw attention to Maljen Mountain with its famous and very popular Divčibare uplands. This is the first mountain you will see if you are coming from the direction of Belgrade or Vojvodina. Thanks to its favourable climate, it offers a wonderful milieu for resting or taking up some recreational sport in summer time, and enjoying winter sports and revelling in the snow during winter. The entire range of Valjevo mountains attracts the lovers of trail riding, cyclists, canyoning and speleology fans, whilst Gradac river is among the rivers most loved by fly fishing fans in this part of Europe.
Brankovina village is a tourist destination of great ethnic and historic significance, and Lelić, Ćelije, and Pustinja monasteries lure many Christians and pilgrims.
Tešnjar, old Turkish marketplace on the right bench of Kolubara is a cultural and historical monument and it is itself very popular as a 'ready-made' setting for films and TV series.
Valjevo was fortunate to have started its development in mid XIX century based on the urban planning documents and architectural plans which ensured that street intersections are perpendicular. The buildings which were modern at that time are still there. Besides, Valjevo is one of few cities that can boast of two čaršija (marketplaces), a modern one and one dating back in the times of Turkish rule.
The projects filmed in the location within this municipality in past five years:
♦   Zona Zamfirova (Zamfir's Zona), 
♦   Ivkova slava (Ivko's Saint Day Celebration),
♦   Šešir profesora Vujića (Professor Vujic's Hat),
♦   Kako sam postao Nemac (How I became a German) 
Geographical position
GPS: 44o 16' , 19o 53'
Population: 90 301
Distance from the airport: about 100km
Distance from the Capital: 95km
Access to roads: Via M-4 it is connected with Ibarska magistrala, to Belgrade via E75 and M21, to Šabac and E70 towards Uzice and Montenegro.
Contact
Contact person: Dragan Stanković
Department: Odeljenje za lokalni razvoj, privredu i komunalne poslove
Address: Karađorđeva 64
Phone:+381 64 32 55111, fax:+381 14 226112
Email: dstankovic@valjevo.org.rs
Film Location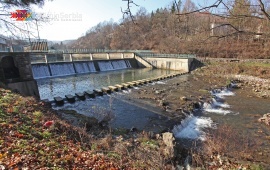 Go to Valjevo locations gallery