In order to help their colleagues to find the perfect role and present themselves in a best way in front of the cameras, actresses Anđela Stamenković and Aleksandra Sirkić established casting agency Sav taj glumac whose talent pool gathers not just Serbian actors, but from the region, too. With plenty of enthusiasm, knowing how gifted our artists are, they talked us about online casting processes revealing do they see virtual environment as a threat or a chance for the acting profession.
Can you tell us more about your team? What services do you offer as a casting agency?
The core of Sav taj glumac are two of us and then number of dear associates and colleagues we partnered on number of projects and who are our first choice or people to call when we need external help. Since we positioned ourselves as a casting service, there is enough room in our database for everyone–from A-list actors to newcomers, as well as for all other talents film industry is looking for. We provide complete casting service, which means finding the right actor for certain film, TV series, performance, TV commercial. Extras and models are signed up from colleagues who run fashion agencies or agencies for extras.With each new assignment our data base grows, especially the pool of natural talents in music, dance, sports is constantly expanding and our email inbox is always active no matter if there is an open casting call or not.
Because of the lack of agents, we are expected to mediate between productions and actors until the first day of filming. On our last project we were even asked to assist the director during the preparation and shooting and sort of replaced a 2nd AD, which was unusual but gratifying as we really enjoy the process of working with actors
You did casting for Bollywood blockbusters, European and US feature and short films, but advertising agencies, too. What kind of talent does Serbia or the Balkans have to offer?
We find Serbia and the whole region as everlasting source of different looks, eyes, hair and skin types, features that can represent almost entire world. Our experience in casting covers a wide range –from advertising, that is not always as attractive for casting directors, but it is important in gaining experience how to find quick solution in unexpected situations.We participated in casting for RTL's remake of TV series "Winetu" (original was also shot in former Yugoslav territories) and latest film by the great Terence Malik "A Hidden Life". We feel so lucky for having the opportunity to work with respectable artists from both West and East, such as Vicky Sadhana, leading Bollywood casting director who shot "Uri: A Surgical Strike" in Serbia. Bollywood has a special place on our casting agency's map because their requirements are usually very challenging and provide us with the opportunity to promote many different talents from our data base, both from the region and international
Each year there is one hundred new actors graduating in Serbia, which means there is great inflow of new talents and we already spotted some who have the potential to build world class careers. Zooming out from Serbia to the region, the situation becomes even more exciting. We think that we are a very talented part of the planet,but every talent needs support and chance to get visible,maybe by establishing certain union and specialized legal representation offices.
What do you enjoy more: working with established actors or be the ones to discover new talents?
When an actor embodies the professional attitude, it is completely irrelevant in what point of his/her career he/she is at the moment. Since our famous actors are usually busy with ongoing project or belong to theater groups with constant rehearsals, it seems that finding new talents is what we enjoy more. Again, we are extremely happy when there are opportunity to work with some of our famous actors like Branka Katić or Darko Perić (Helsinki from "Money Heist").
How does a casting's process look like in the times of pandemic? Did actors manage to get used to online castings, self-tape etc?
Pandemic has definitely forced us to switch the casting process to online which usually includes self-tape and video calls as means of communication and presentation. It is nothing new and is already a common practice when it comes to international cast coming to shoot here, or international project in general. Our actors use self-tapes and participate in online castings when they are out of the country but when they are here, it feels like they appreciate our assistance and prefer coming directly to our office. Obviously that will have to change in these circumstances and actors should master the technique of self-tape presentation as well as online casting in order to stay on the map and catch up with the changes that are coming.
Which  foreign productions you worked with and what are their impressions about our talents? 
We have worked with productions in region and around the world. Our impression is that in the end they are always very satisfied with the choice of actors. For example, the project we have been working on last months, actually during the pandemics, is short film "Tête de brique" by French actor Alexis Manenti that will be shot in Belgrade in the fall. We did almost the entire casting process online and then the director came to see the short listed candidates live. He was very satisfied with the selection and the choice of talents, especially because we were looking for younger actors in age between 12 and 18. Our collaboration will last during the preps, as well as the shooting.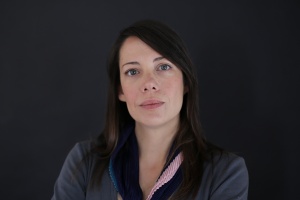 Are you in touch with other casting directors abroad? How do they deal with these complicated times when covid-19 virus seriously changes filming process?
We are in touch with many colleagues abroad and follow their work through social media. We noticed their commitment during the pandemics while trying to make each casting less difficult,as it was possible in those tense circumstances. They were all trying to encourage actors to improve and develop their online expression skills and teach them how to present their talent better. Some have developed digital casting platforms so that the whole process takes place online, others are encouraging actors to record self-tape monologues about isolation and pandemics and shared it on their Instagram profiles in order to promote those actors. This is also important to encourage actors and creatives to stay positive even when they can't do the essential part of their being–perform on the stage or in front of the cameras.
You have organized trainings for actors on self presentation, online casting and how to excel at casting in general. Do you plan something similar with the current pandemics that have increased the demand for online presence?
Our "Acting in front of the camera" workshops are something we hold so dear. In fact, the idea of starting casting agency was born during one of the workshops organized by Serbia Film Commission with Beatrice Kruger who ran the workshop. We realized that our actors need to learn more and improve acting in front of the camera and on-line self presentation, and so we created one and two-day program for groups of up to 15 people, including young actors or some still in drama school. After a while they come back to us telling how workshop helped them and skills they got were crucial for them to be successful at castings and to have better self-presentation in general.
In times like these actors need help, guidance and encouragement more than ever to continue with their careers and Sav taj glumac will try to provide them all assistance necessary to sustain. There is so much going on via zoom lectures and online workshops. And although we believe live energy and presence are indispensable, the advantage of such workshops is the possibility of connecting lecturers and participants from different parts of the world when physical contact is not recommended, so knowledge exchange is perhaps more accessible than ever.
At the moment we aspire to digitalize our casting data base and create software which will allow actors to post content on their profiles directly and for the producers and directors to see and contact desired actors on-line. We've also become more aware that industry is shifting to virtual production and new type of content production, where we see the opportunity for many colleagues who are currently out of the work to advance their skills and discover new talents.