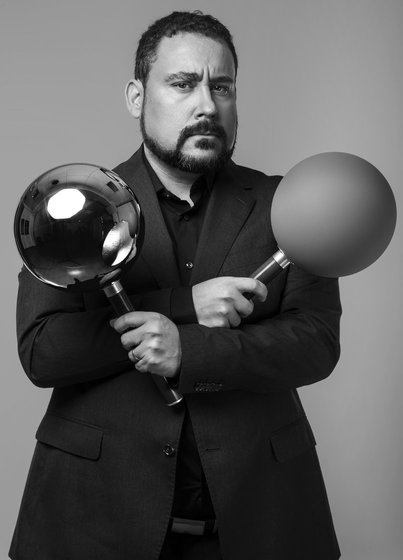 You worked as a VFX Supervisor with Crater Studio on the project The Invisible Boy: Second Generation. What was your experience in working with Serbian VFX artists? How do you rate the creative and organizational cooperation with them?
I am going to say it was kind a flawless. I don`t find truly any difference between working with Serbian, US or UK artists… They are up to the level of any other studio in the world. It was really pleasant because they were delivering what I was asking in the timing I was asking. Could that be better? The communication was really fluid and easy, even when I was working from the distance and I never experienced that doing the production, it was really easy. Totally approved, I would like to work with the team again in the near future.
How do you see VFX industry in Serbia? Is it developed enough and what we can do better? What can be the biggest advantage of Serbian VFX artists and studios that could motivate international production companies to hire them?
I worked only with Crater, and since I went to CGA Conference I learned few things.Government should push towards making the national VFX industry to be known because it is a very good industry and you guys have clearly very good professionals. Maybe I`m naive with that, but instead of searching from companies to work outsourcing from them you should invest into searching of new directors, a new production companies which are maybe starting to create interesting projects, so you have to hunt projects.
You were a key note speaker at CGA Belgrade Conference 2018. What was your main impression of the event and community? Have you had a chance to meet with new interesting talents?
I wasn`t expecting that well organized festival since it`s the second year, but it was very well organized,with amazing speakers, so it was actually–unexpected. I saw an amazing group of young people very willing to learn and to get in touch with international panorama of visual effects so that is great. I think you have the talents and the interest, you just need to cultivate it. That`s obvious,let`s say, to grow the industry. This kind of events are really important to the community of VFX  industry because you`re going to put in touch people. Many guys there asked me about my work and pitches and I met plenty of talents. 
You gave talk on the most debated issue in the industry –"VFX in independent films: Low Budgets and Big Ideas". Is there an easy way to it? Have you discovered some new recipe since November 2018?
There is never an easy way. If yes, everybody would do that, and thank God it`s not like that. It depends on project and director. You need to educate your directors when you are working on independent project. If you work with Steven Spielberg he will educate you.So the easiest way is to work with them from the early days. I think that independent films are really interesting as a market because they are going to constrain you to focus on the story since you don`t have money to spend on anything that is not useful for the story. I like that but there is no easy way to do that. VFX supervisors need to best storytellers, that is the main thing. In the end of the day everybody that is working on the film is a storyteller and we can`t limit ourselves to work on pixels.