Description
Sremski Karlovci are in the North-East of Srem, its Municipality belonging to the Southern Banat County.
The territory of the Municipality is cut into two by the River Danube.  A part of its  area (about 1,000 ha) is in Kovilj-Petrovaradin Meander and Fruška gora Nature Park covers about 700 ha of the Municipality area.
Sremski Karlovci boasts many cultural and historical monuments: old grammar school building (Karlovačka gimnazija), old seminary building (Bogoslovija), the Chapel of Peace (Kapela mira), Patriarch's Palace (Patrijaršijski dvor), etc. The sites of geographic interest include Stražilovo with its monument to Branko Radičević, one of the most famous poets in Serbian language.
Dominant architectural style: Baroque
Geographical position
GPS:  45°12′05″N 19°56′02″E
Population: 8772
Distance from the airport: 50 km
Distance from the Capital: 65km
The distance from main traffic facilities: national road M-22 passes through Sremski Karlovci. Motorway E-75 is at about 15 km from the center of the town. The railway route Belgrade-Subotica crosses Sremski Karlovci.
Access roads: m-22 and the road from Iriški venac and Irig.
Film Location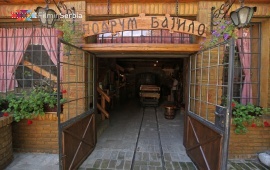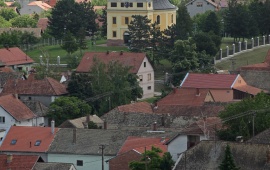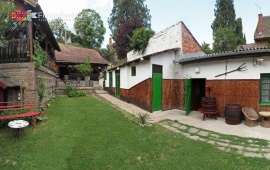 Go to SREMSKI KARLOVCI locations gallery