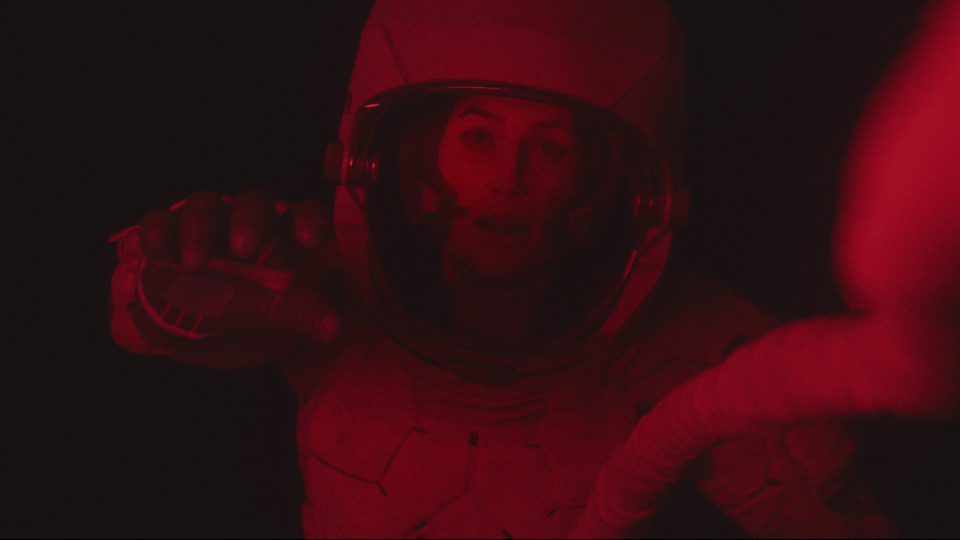 The creation of feature-length animation films has always been unattainable for teams consisting of only a few creative people, primarily due to production limitations. But, thanks to new technologies, the situation has changed significantly. Unreal Engine and MetaHuman technologies have markedly contributed to this. A case in point is talented director Sava Živković, who has received support from Epic Games and 3Lateral through their Epic MegaGrants fund for his latest project, the animated experience "BECKONING".
How would you briefly describe what the "BECKONING" project is?
Project "BECKONING" is the concept for a feature-length animation film. Its current short form represents a promise of what a feature-length film brings, both in the story itself and in the production created thanks to new technologies. When it comes to plot, it's about a spaceship that mistakenly travels through time and returns to the past by falling on Earth in the Middle Ages. So, a group of astronauts tries to survive the hunt led by the Knights of the Inquisition.
How do Unreal Engine and MetaHuman technologies enable talented creatives to create animation films that rival large-scale productions in terms of quality?
Not long ago, feature-length animation films were unattainable for small teams because of three fundamental limitations – surrounding creation, rendering and character animation. These three fields used to require large teams and infrastructure, but with the help of new technologies, today only a few artists are needed, and instead of big render farms, it is possible to use a couple of computers. Acceleration in rendering is now possible by real-time usage, primarily made for video games, through Unreal Engine technology. However, due to recent advances in visual quality, we can use it for animation films, too.
Moreover, MetaHuman technology enables easy access to highly-advanced controls for facial animations, which means this process is automated to a large degree and accelerates the creation drastically. That is how the previously mentioned new technologies provide an opportunity for talents and creatives to make animated experiences that rival large-scale productions in terms of quality.
In your opinion, what are the main advantages of the new Unreal Engine and MetaHuman technologies?
There are many advantages – from the speed of rendering and 3D surrounding creation and the number of interactions that speed enables, to very fast automated rigging. However, from the cinematography point of view, the ability to frame 3D animation in real-time, with the very high visual quality of light and materials, changes the approach to creating an animation film. Freedom in choosing shots, an opportunity to "take a walk" through the scene as if you are on the physical set, and change the type of lighting or camera angle, almost at the speed of thought, is something that has unmeasurable value for the creative process of film making. Now, we can approach "shooting" an animation just as we would a motion picture.
How did your cooperation with the companies Epic Games and 3Lateral start and later look like?
Our cooperation started last year, right after the public premiere of my short film "Irradiation". That film marked my first experience with Unreal Engine technology and, fortunately, it had a good response in the industry and got discovered by Epic Games and 3Lateral. After that, we started discussing the next idea I would like to present and the cooperation for "BECKONING" was born. Collaboration was like a fairy tale. Company 3Lateral supported every step we took, while they left all creative control to the rest of the team and me. This approach enabled us to carry out our dreams fully. I am very grateful for that.
How important and in what way was the Epic MegaGrants fund for the "BECKONING"  project development?
Fund Epic MegaGrants was necessary for our project. It allowed us to execute our vision of the film in short form, and even more. Thanks to the fund, we established a team and set up a "pipeline" for a feature film production. Similar to the technology Epic Games offers and how much it accelerates animation film creation, MegaGrants provides financing of projects that couldn't be financed just a couple of years ago.
What is your next step for the "BECKONGING" story?
The first version of the feature-length "BECKONING" scenario already exists. Right now, we are negotiating about further production. We will create the movie in Serbia, while Unreal Engine and MetaHuman will be at the heart of production.
Who would you recommend to apply for Epic MegaGrants?
Because of my positive experience, I invite all artists, designers, game artists, and everyone who has an idea for a film, game, or app, they couldn't implement by themselves, to turn it into reality with the help of the Epic MegaGrants fund. The solutions team of 3Lateral company can help all potential local participants to fill out the application, develop ideas, and register. That's why I invite everyone who thinks this is a call for them to apply. In my opinion, this is the fastest way for project delivery since ideas have the highest value in the current ecosystem, where technology is becoming less and less of an obstacle.
***
What are Unreal Engine and MetaHuman technologies?
Epic Games develops Unreal Engine, an open and advanced 3D tool for the creation of runtime environments and interactive experiences applicable in video games, animation films, and even scientific simulations. In addition, the company provides MetaHuman Creator, a free cloud-based app that enables Unreal Engine users to create high-fidelity digital humans in minutes.
Epic MegaGrants fund
Since its launch in 2019, Epic MegaGrant has supported more than 1.800 creators and teams from over 90 countries. Last year alone, the Fund financed as many as 400 new projects based on the Unreal Engine, as well as those that improve 3D graphics. Grants range from $5,000 to $500,000 per project.
Who can apply to the Epic MegaGrants fund?
Epic MegaGrants assist individuals or teams, creatives, researchers, and educators from various fields – film production, video game development, interactive education, open-source tools, robotics and artificial intelligence, based on Unreal Engine and 3D graphics development.