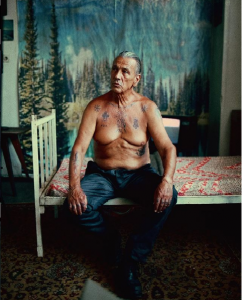 One of the latest inspiring works coming out from locations in Serbia is "The Revelation" a short film directed by Salomon Ligthelm and featuring music of Scottish band Young Fathers. It stands out for its aesthetics and energy so well visualized through peculiar socialism manner. It came to life as a bi-product of director's visit to Serbia during his work on Lexus RX commercial that Stink Films produced in collaboration with TUNA + ICON. Tuna Fish Studio is led by veterans of high end creative works in advertising and through merger with Icon Romania established one of the leading production service companies in Serbia, also part of the Global Production Network. Together, they've continued to provide high quality service production in Serbia and Balkan region.
This project inspired us to dive behind the scenes with their production team.
While shooting TVC for Lexus RX, Salomon Ligthelm got inspiration for his short film "The Revelation". How did it happen? In the credits, he made special thanks to different photographers, one of them being Vladimir Milivojević Boogie.
Generally speaking, directors are always feverishly looking for some new locations to inspire them. For Belgrade and Serbia, it is the perfect chance to attract various projects and offer lively spots, which have never been shown on screen.
Since the moment it was decided to shoot the Lexus RX project in Belgrade, Salomon asked us to present to him locations, not only intended for the project we've been working on, but also our own selection of authentic places that can be inspiring in different ways. In addition to the desire to realize his project in one of the East European countries, we think that the locations presented were crucial for his decision to shoot "The Revelation" in Belgrade. Nevertheless, the cooperation we had with the production house Stink from London and the trust that was built thanks to it, allowed us to execute the project as a joint effort, bypassing the traditional production-service production relationship. We were especially happy that a large part of our creative team, not only the production crew, was also engaged in the project.
The film was shot on 35mm and 16mm film in just 16 hours. What was the prep like? How demanding was for the production to complete the whole process in just one day?
The answer to this question depends on the generation asked. Until recently, all TVCs in Serbia were shot on film. In that sense, besides the budgeting and challenging logistics, we were glad to be reminded how working in that format looked like, on the other hand it was asked of us to follow the creative directive. Knowing that they only had one day of shooting, Salomon and DP Guillermo Garza from the very start depended on the second camera and our DP Aleksandar Košutić for support.
What inspired you most to work on this project?
Our production is mostly focused on the advertising industry which usually follows already established criteria. Music videos give you a certain liberty, thereby the creator's passion is strongly felt, which further elevates and transpires. Salomon`s determination to shoot in Belgrade together with the local creative crew were more than enough to motivate everyone in the production team to work devotedly. Costume designer Suna Kažić, production designer Tamara Tričković and Milica Jokić as line producer gave huge contributions to this project.
It is part of our mentality to respond emotionally to others' emotions and as a result we give even more than our best.
We are constantly putting the light on Serbia's locations, infrastructure, film crews… How do you, as a production company, perceive this kind of creative work which exceeds service production?
Most of our team members have gotten involved in service production just recently. We all have a creative production background and this kind of collaboration is, in fact, an ideal circumstance for us.