The most wanted Serbian stuntman Slaviša Ivanović has done more than 150 international and domestic productions, working not only with the biggest names of Serbian film industry, but also the world's most famous cinema stars such as Pierce Brosnan, Ralph Fiennes, Salma Hayek… Slaviša and the entire team of Serbian Stuntmen Agency are among the best stuntmen in the world, gold medal winners at every international competition and even absolute winners in every category at the 2014 world championship. He was so kind to share with us his exciting career story where we discovered if he ever feels scared while doing dangerous scenes and what you should do in case you decide to become a stuntman.
How did your career start and why did you decide to work as a stuntman? What was your first film?
My stunt career began when I started training aikido with legendary Serbian trainer Željko Božić, who was already working as a stuntman with one of the best established stuntman Sljavoljub Petrović Zvonce. Soon enough, Željko recommended me to train with Zvonce and he introduced me to the world of action and stunts. My first job was on a student movie, and after that I worked on a project that was never completed, but as soon I wrapped my first feature film 'Premeditated Murder', everything that followed is now a part of  a beautiful journey that is my filmography.
Are there any specific skills, virtues or characteristics someone has to have in order to become a stuntman? Have you ever felt scared while doing a scene or refused to do it? Was there anything you couldn't do?
The criteria Zvonce established in the Yugoslav Stunt Association referenced  the way stunt work was done in  the US and is still being nurtured by the Serbian Stuntmen Association today, who is in charge of accepting and training new candidates. Each candidate must have a master degree in martial arts or hold a gold medal at the international competition in sports which have no ranking system. After the candidate passes the three day recruiting, there is a trial period of four months, after which the candidate becomes a student of  an official stunt training for the next  three years. Without this, no one can obtain the title of a professional stuntman . We chose stuntmen who are not attracted by danger, but skill, trained to perfection that goes beyond sporting requirements.
When it comes to fear, I am actually most afraid of the fact that I am not afraid of anything, unfortunately. That's why I've never refused to shoot any scene. There were stunt scenes that weren't realized due to the lack of budget needed for the performance, usually specific equipment or materials that were necessary to perform a stunt in a way that is safe.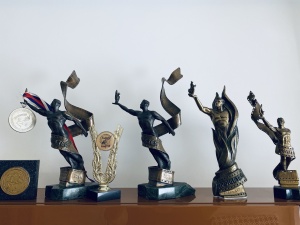 How big is the team of Serbian Stuntmen Agency Team and how can someone  become a member? What is the difference between Serbian Stuntmen Association and Serbia Stuntmen Agency?
Currently, there are 30 active stuntmen in Serbian Stuntmen Association. Twenty of them are universal stuntmen with skills in at least 12 specialties, and ten specialists. There are one coordinator and three assistant coordinators. To become a member of SSA, it is necessary to complete the training organized by the Association through its professional department. All our members are multidisciplinary athletes, European and world championships medalists, sometimes even participants in medieval tournaments. The entrance exam is always in September and we would like to expand the membership to other cities in Serbia. The difference between the Association and the Agency is the same as between the football federation and a football club. The Agency recommends stuntmen to production companies and organizes trainings, while the Association is in charge of training new stuntmen, advancing skills of existing stunt teams, in the country and as well as abroad. Association also promotes and protects the stunt craft in Serbia, in addition to cooperating  with other national stunt associations and international organizations.
While working in pre-production on the third season of 'Seal Team, Mike Massa paid us a compliment, stating 'that stunt in Serbia is the most beautiful combination of American detailed preparation and Russian daring stunt.
Can you describe to us from start to finish your stunt preparation process, from coming up with an idea to the final performance?
Like any other crew member, I start by reading the script, then I  talk to a director, and the production in order to agree upon  material and technical resources, and the budget. When our stunt plan is approved, we work on the choreography and equipment preparation in coordination with other departments that are necessary for the scene. We do our rehearsals in the stunt exercise hall and later on the set. Sometimes we even film the rehearsed stunt sequence with a proposed camera movement, which is followed by the  real performance with the necessary protection measures.
What was the most dangerous scene you've ever done?
Driving a Lada cabriolet at the 2014 World Competition in Russia with an explosive placed under my seat, which I was supposed to activate during the ride and blow myself up in the mid-air–which I did. The explosion threw me about three meters up in the air, burning As I landed and started to get up, I was still burning, nevertheless I quickly reached the extinguishing point. I walked away without a single scratch, but the sound of the explosion rang in my ears for three days. We won in all categories that year.
International Stunt Academy in Russia has honored you with the special academic title,  which put you in the company with the likes of Jackie Chan, Steven Seagal and Arnold Schwarzenegger. What does that title mean to a stuntman?
The honorary recognition and the title is the highest ranking position a stuntman can have, and it means that I am allowed to train or "produce" internationally recognized stunt coordinators. Prior to it, I trained stuntmen who worked in the positions of universal stuntmen. Furthermore, not only did the title enable me to become a member of the Russian Prometheus Academy, but it also helped me  raise my membership to the highest level in the Hollywood Stunt Academy, where I am one of the voting members for the Taurus Awards.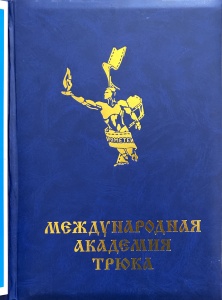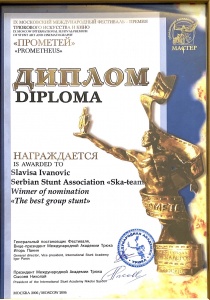 Did it change something in your carrier?
Immense benefits, as well as the opportunity to establish an internationally recognized stunt academy, as up until that point we have only had an internationally recognized stunt school. Thanks to it, all current and future students of the Serbian Stuntmen Association can acquire world-class skills.
You worked on the most successful Serbian productions, but on Hollywood and Bollywood films, too. Can you compare the work with colleagues from the US to stuntmen from Russia?
Work experiences are different. American colleagues prepare detailed and elaborate preparation of a stunt sequence, and do a risk-averse type of stunt. The Russians have basic preparation while performance is the so-called "hard" (or daring) stunt. Stuntmen from different countries come to Serbia and perform stunts, but unlike some of them we are regular participants in the world stunt competitions. Among SKA members there are a dozen medal winners. There are teams doing risk-averse stunts, despite not being  stuntmen. They shouldn't be mixed up with professional stuntmen as global standards in stunt training and its safety measures are widely acknowledged among industry circles.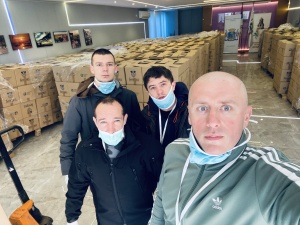 How did you organize your activities during COVID-19 pandemic?
After the outbreak, we replaced the film set with volunteer work in the municipal center for the assistance to vulnerable groups, working on the distribution of humanitarian aid. In general, the SKA team is known for being involved in various charity activities. In my professional career, I have never had more than four days off, and the situation hasn't changed even in a time of pandemic. As many crews are out of work at the moment, we've also established a stunt fund in order to provide certain support and income to the members of our community. As measurements loosened by the end of April, we've returned to training, and now we are ready to continue with previously halted projects.